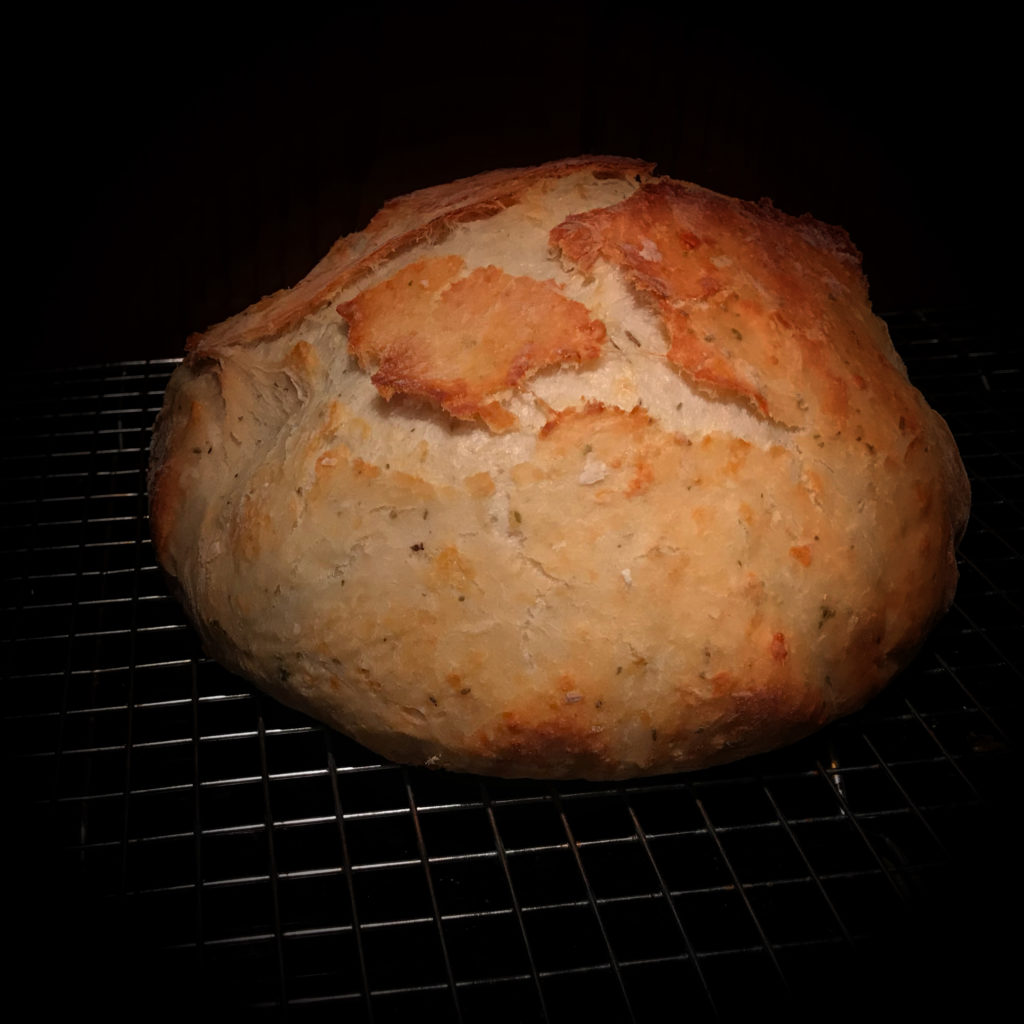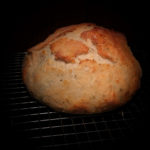 No Knead Italian Herb and Parmesan Bread
The pefect way to make crusty, flavorful bread without fuss or effort! Simply mix the ingredients together and step away to do other things while it rises. This may become your go-to bread recpe!
Ingredients
3

cups

flour

Either all purpose or bread flour

1/2

tsp

yeast

active dry or instant

1 1/2

tsp

salt

2

tsp

dried Italian herbs

1/2

cup

parmesan cheese

finely grated

1 1/2

cups

hot tap water

between 120° - 130°
Instructions
Combine all ingredients except water. Stir until well mixed.




Slowly add water and stir, until all water is incorporated. The dough will be sticky.

.

Put dough in a large mixing bowl. Cover bowl with plastic wrap and allow to rise for 3 hours.




After 3 hours turn the dough out onto a floured surface. The dough may still be sticky and a little "bubbly". Sprinkle flour over the top of the dough, and coat your hands so that you can work with the dough without it sticking. Turn it over onto itself a few times, then form it into a ball.




Put the dough ball into a bowl lined with parchment paper and allow it to sit for 45 minutes.




While the dough sits, put a covered Dutch oven into your cool oven and turn the oven on at 450°. Allow the Dutch oven to heat up while the dough rests.




After 45 minutes, carefully take the hot Dutch oven out of the oven, remove the lid, and place the dough ball, parchment paper and all, into the pot. Cover and put back into the oven. Bake for 30 minutes.




After 30 minutes, remove the Dutch oven. Remove the cover and pull the parchment paper out of the pot. Place back in the oven, uncovered, for another 15 minutes
Recipe Notes
This dough makes an excellent base for experimenting.  Simply leave out the Italian herbs and parmesan cheese, and any anything else you may want too, such as rosemary, chives, or a different sort of shredded cheese.